Services

Contacts:

Links:


The winter season
Macchiarvana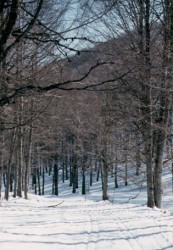 The Macchiarvana Plateau is one the favourite venues for cross-country skiing lovers. A snack bar and the cross-country skiing school stand at the starting point of the trails. Qualified skiing instructors, members of Mt. Amaro Co-operative, give individual or group lessons to inexperienced and practised skiers. The panoramic snow-covered loop trails are particularly enthralling in winter and do not pose any problems as to direction. Join the exciting sports events organized on the snow and make your skiing holiday special!
Passo Godi
Only 20 minutes away from Opi lies the Plateau of Godi Pass (1,630 m). Ski lifts and snow rafts , cross-country skiing loop trails, sledge and bob-sleigh runs and challenging alpine excursions… a world of fun awaits you!
Pescasseroli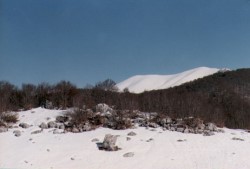 One of the Abruzzo National Park's most enchanting hot spots – 14 multi-difficulty ski runs for downhill and off-the-slopes skiing for a total of 20 km. This winter resort features 3 ski lifts, 3 chair lifts and 3 snack bars to unwind after an exciting day spent on the immaculate snow. Scenic excursions with snowshoes are also available. High peaks, wide amusing ski runs and excellent facilities, all the ingredients are there for a memorable skiing experience!