Human settlements in the surroundings of Opi date back to ancient times as confirmed by many archaeological relics found in the Val Fondillo Necropolis, the remains of a fortified hamlet on the site of the present-day village, and presumably the ruins of a temple in the area of Casali and Fonte delle Lecine.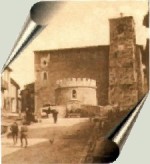 Many elements suggest that Opi was a sacred village as the names, still used today, given to ancient water springs show - Fonte di Giove (Jupiter's Spring), Fonte Vertuno (Vertuno's Spring) and Fonte Triareccia (a spring dedicated to the Moon considered to be a threesome goddess).
The gravestone embedded in the base of Santa Maria Assunta's belfry bearing the inscription sacerdos cerealis (priest of Ceres, Roman goddess of earth and harvest), presumably indicates the existence of a temple dedicated to her worship.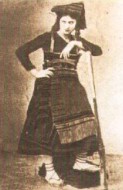 In early Middle Ages, the peoples living in the area of Molino di Opi were compelled to take refuge on the steep rocky hill-top, a natural shelter from ferocious enemy raids. In the late 3rd century Opi suffered oppression by feudatories and was victim of a long series of struggles and clashes among the local lords, notoriously the most belligerent of the entire kingdom.

The following centuries were characterized by continuous controversies with the neighbouring fief of Pescasseroli. In 1816 the two villages agreed to join in an administrative union which lasted until 1854. In 1884 a great number of people started emigrating to the Americas, 520 people left Opi over 15 years. On 31st July 1901 Opi was struck by a terrible earthquake with a heavy death toll among its inhabitants.